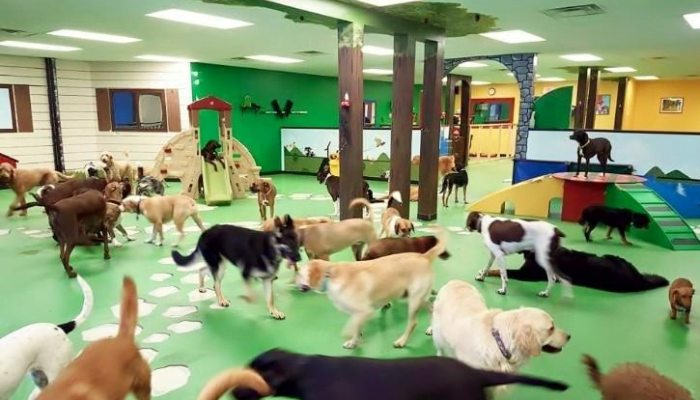 How to Choose the Right Pet Boarding Service for Your Dog
Finding the right place in India to board your dog while you're away can be a daunting task. You want to make sure your furry friend is getting the best care possible in a safe and comfortable environment. With so many options out there, how do you decide which pet boarding service is right for your dog? Here are some tips to help you choose a pet boarding service you can trust:
Do Your Research
Don't just go with the first kennel you find. Take some time to research the different facilities or search for a pet boarding service near me for a list of local boarding facilities.
Search online reviews and ask for recommendations from friends, your vet, and local pet businesses. Look for services that are licensed and insured. Reputable facilities should have no problem providing proof of proper credentials.
Some key things to research:
Types of lodging – Do they offer private or group boarding options? What size are the kennels/suites?
Staff experience & training – Are staff pet first aid/CPR certified? What is their background in animal care?
Facility size & layout – Is it indoors, outdoors, or both? How many dogs do they care for at one time?
Services offered – What amenities and activities do they provide? Is there an additional cost?
Safety & cleanliness – Tour the facility in person. Does it appear secure, odor-free, and sanitary? Ask about cleaning protocols.
Emergency protocols – Find out their plans and procedures should an emergency arise.
Schedule a Visit
Once you've narrowed down some options, schedule meet and greets. A pre-boarding visit allows you to get a feel for the facility and staff first-hand. You can ask questions and observe how your dog interacts in the environment. Many facilities encourage or even require a meet and greet prior to boarding.
Pay attention to the following during your visit:
Staff interaction – Do staff engage with your dog in a positive manner? Do they seem caring and knowledgeable?
Environment – Is the facility clean, odor-free, and secure? Note safety protocols like sign-in procedures.
Other dogs – If doing group boarding, how do facility dogs interact with your dog? Does your dog seem comfortable?
Amenities – Consider looking at the size of the kennel/suite, any outdoor areas, and even if they have added extras such as playrooms or webcams.
Don't be afraid to ask questions! Reputable facilities will be happy to address any of your concerns.
Read Here More Interesting Blogs:-
Consider Your Dog's Needs
The ideal pet boarding facility provides a safe, engaging environment tailored to your dog's unique needs. When touring/researching, keep your dog in mind:
Health – With respect to health, ensure that the facility can support medications, special diets, or mobility constraints such as on drug administration and diet.
Temperament – Some dogs may be shyer or anxious. Therefore the smaller facilities are better for them. Active dogs require large places to move and play.
Age – Ensure staff has experience caring for your dog's age, whether puppy or senior. The ideal spot can meet the needs of all life stages.
Behavior – Be open about any behavioral quirks so staff can limit stressful interactions if needed.
Activity preferences – Choose a facility that provides your dog's favorite activities, like playtime, walks, or cuddling.
Matching your dog with the right facility can help reduce boarding stress and ensure they get personalized care. Don't be afraid to be picky on your dog's behalf!
Check References & Accreditation
Any quality pet boarding service should be able to provide references upon request. Follow up with a few references to ask about their experiences:
Were they satisfied with the level of care and communication?
Did they have any concerns?
Would they board their pet there again?
Look for facilities accredited by organizations. Accreditation indicates they uphold industry standards for safety, cleanliness, training, and quality of care.
Trust Your Instincts
When visiting facilities, go with your gut. Notice how your dog reacts to the staff and environment. Do they seem anxious or relaxed? Are the staff patient and caring with your dog? Would you feel comfortable leaving your pet there?
If something feels off about a facility, don't hesitate to look into other options. You and your dog should feel at ease during the entire boarding experience.
Ask About Policies
Before confirming a boarding stay, get clarity on facility policies:
Cancellation policy – What if you need to cancel your reservation? Is there a fee?
Drop off/pick up times – Confirm boarding hours and procedures. Can you drop off/pick up on short notice if needed?
Food/medication – Inquire about the items required from home and what is available. Is there an extra fee?
Emergency protocol – Maintain emergency contacts and vet details just in case difficulties are encountered.
Webcams – Most facilities have webcams that pet owners can use to monitor their animals remotely.
Book Early
Reputable pet boarding facilities often fill up quickly, especially around busy holiday travel periods. Book your dates ahead of time and avoid the stress that comes with last-minute bookings.

Many of these facilities require booking for at least several days or weeks in advance of reservation. Dates can then be booked once you find the perfect place.
Trust Your Instincts
Finding the ideal boarding situation takes research and preparation. Always make sure any facility you consider meets your standards for safety, cleanliness, and quality of care. With the right boarding service like Perfectail, you can travel worry-free, knowing your beloved dog is in good hands.
By taking the time to evaluate pet boarding options thoroughly, you can find the perfect fit for both you and your furry friend. Don't compromise on care – your dog deserves the best while you're away! With a trusted pet care provider, your dog can stay happy, healthy, and have plenty of fun until you return.