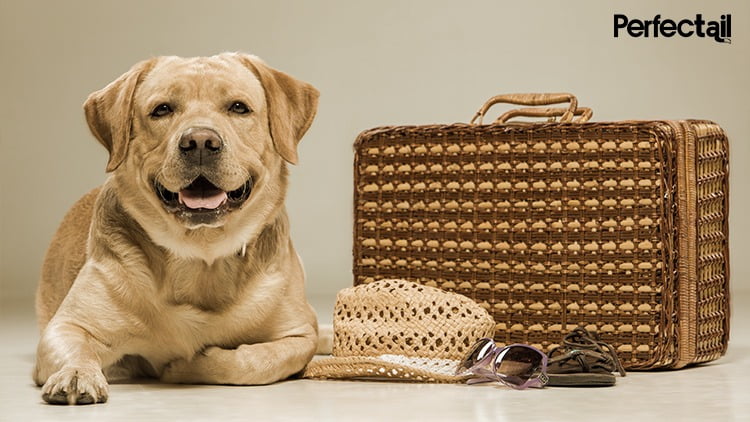 DIY Pet Travelling Kit: Quick and Simple to Assemble
Your furry companions can make traveling a fun and exciting experience. Prioritize their safety and comfort throughout the journey for an easy-going trip. Use a pet traveling kit that is easy-to-do and quick to assemble. For your next trip with your furry friend put together a DIY travelling kit.
This blog post offers guidance on creating a DIY pet travel kit that is quick and simple to out together. Make the next trip with your beloved pets stress-free and enjoyable.
Materials needed
1. A sturdy and spacious bag or backpack
2. Food and water containers
3. Blanket or towel
4. Collapsible pet bowl
5. Leash and collar/harness
6. Waste bags
7. Pet first aid kit
8. Toys and treats
9. Any required medication
11. Travel documents (if applicable)
Step-by-step guide
1. Choose the right bag
Kick off the process by deciding on a sizeable and sturdy bag for carrying the. necessities . Consider selecting a backpack with multiple compartments for optimal organization and easy access.
2. Pack food and water
Ensure you bring enough food for your pet on the journey. By storing the food in airtight containers, you can protect it from spilling while keeping it fresh. Carry sufficient quantities of water for your pet, especially if you'll be taking a long trip or visiting an area with limited access to clean drinking water. Ensuring your pet remains hydrated is crucial.
3. Bring a blanket or towel
A blanket or towel for your pet to sleep on during the trip is necessary. Choose a soft and comfy fabric that can be easily cleaned and dried.
4. Include collapsible pet bowls
For an efficient DIY traveling kit for pets, consider adding collapsible bowls: they are lightweight and help save valuable storage space. They can be easily cleaned after use and utilized for both food and water.
5. Leash and collar/harness
The most important things to carry when travelling is a leash and harness to ensure the safety of your pet. Its would be durable and comfortable.
6. Waste bags
Ensure you bring enough waste bags to pick up after your pet throughout the journey. Keeping the environment clean requires responsible disposal as well.
7. Pet first aid kit
A handy first-aid kit is critical for both your pet and you to be prepared for any unexpected accidents. Including items like gauze, adhesive tape, scissors, tweezers, and antiseptic wipes is recommended. Consulting with a veterinarian is essential when it comes to providing specific medication for your pet.
8. Toys and treats
Your pet will stay happy and entertained during the trip if you pack their favorite toys and treats. The journey can become more enjoyable for both of you by using this to reduce stress and anxiety.
9. Medication
Pack enough medication for the complete journey if your pet requires it. Your pet may require additional medications during the journey so consult your veterinarian.
10. Grooming supplies
Don't forget to pack grooming essentials so that you can give your fur baby a bath, when possible, a gentle shampoo and conditioner will ensure good hygiene. In case you are travelling to a place that has humid or rainy weather, then make sure you carry a tick and flea shampoo. Carry a brush to brush out any matting and loose hair, also dirt.
11. Travel documents
It's important to keep your pet's documentation organized in your traveling kit for international trips or when visiting certain locations.
When traveling, quickly create a DIY pet travel kit to ensure your pet's safety and comfort. Follow the tips above and you'll have an abundantly stocked and neatly organized kit to make the next outing with your cherished pet trouble-free.
Take advantage of savouring the expedition and making long-lasting memories with your aww-dorable companion!
If you are unable to take your pets along you can choose a pet care service according to your needs to ensure the security and comfort of your pet while you're away.
Happy & safe travels!