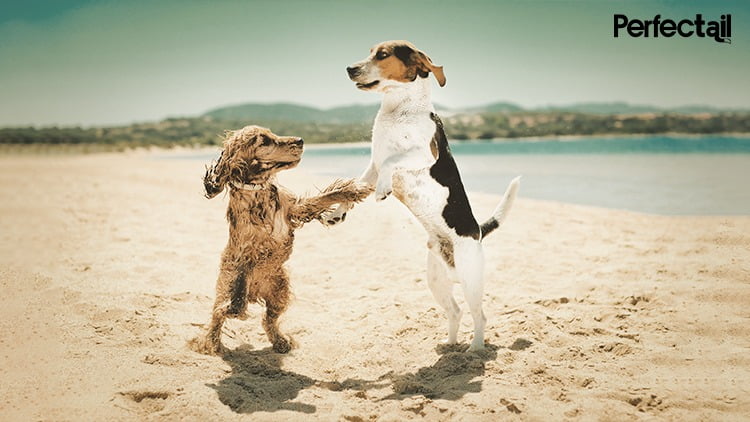 7 Summertime Must-Haves for Happy, Healthy Pets
The great outdoors, together with your furry friends, are best enjoyed during Summer. Keeping your pets happy and healthy with longer days, warmer temperatures, and plentiful chances for adventure during this season is important.
For this purpose, make certain that they have access to an abundance of water and shade. Also, refrain from leaving them in hot cars or on hot pavement.
In this blog post, We'll share seven must-have items to ensure your pets a safe and pleasurable summer.
1. Cooling Mats
As temperatures rise, ensuring your pets are cool and comfortable is crucial. An excellent solution for providing your pets with a chilled surface to relax on is cooling mats. Filled with a non-toxic gel, these mats absorb your pet's body heat and assist in its dissipation. This causes their temperature to decrease. They are portable and easy to clean and perfect for indoor and outdoor use.
2. Sunscreen
Sunburn can affect pets, just like humans. Pet-safe sunscreen is essential to protect your furry friend from the dangerous impact of solar radiation. Finding a sunscreen specifically formulated for pets is important, as some ingredients in human sunscreens may harm animals. Apply sunscreen to areas of your pet's body such as nose, ears, and belly with scarce or no hair to protect them from sun's radiation. This would help prevent sunburn and other skin damage.
3. Parasite Prevention
Fleas and ticks can be found frequently during the summer season. Using preventative measures is important to keep your pets free from these parasites. Collars, topical treatments, and oral medications are some options available to choose from. To determine the best option for your pet, consult your pet healthcare services.
4. Portable Water Bowls
For pets during the summertime, staying hydrated is crucial. When you are out and about, carrying a portable water bowl ensures your pets can access clean and fresh water. Keeping them hydrated and healthy can be supported by this. Perfect for hikes, picnics, and trips to the beach are lightweight and easy-to-carry collapsible silicone bowls.
5. Life Jackets
Your pet's safety demands a life jacket if you plan on spending time near water as a must-have. Tiring easily or struggling in rough waters is possible even for strong swimmers; not all pets are innate swimmers. By wearing a well-fitting life jacket, your pet can stay afloat and help give you peace of mind while enjoying water activities.
6. Grooming Tools
Summer causes shedding in many pets. Reduced shedding and maintenance of good pet health are benefits of regular grooming of your pet's coat. Investing in a good-quality brush or comb suitable for your pet's fur type is essential. It's important to regularly check for mats, tangles, and any signs of skin irritation lest they be forgotten.
7. Toys and Enrichment
Entertaining and stimulating your pets during summer is vital for their well-being. Invest in new toys or create DIY enrichment activities like frozen treats or puzzle feeders. Your pets will be mentally and physically engaged, preventing boredom with this.
As you enjoy the summer season, do not forget to prioritize the well-being and safety of your pets. Your furry friends must be kept happy and healthy throughout the warmer months. You can include these seven must-have items in your summer pet care routine to achieve this. If you still have time, check out the Pet care services near me. Happy summer!